Alfa Laval LKH Prime自吸式泵浦是產業客戶追求高效節能的首選。採用氣動螺桿技術與先進產品設計的LKH Prime自吸式泵浦,令循環清洗系統(CIP)與泵送製程的最佳化變得容易可行,更減少了資本支出。Alfa Laval LKH Prime自吸式泵浦可滿足食品、飲料、乳製品、家庭及個人護理產業的衛生級規格要求,另有其他選配功能,使其應用上更加彈性。
高效率、低噪音,最佳化桶槽排空與CIP回水應用
低製程汙染風險──衛生級設計、符合美國食品藥物管理局(FDA)標準的材質與美國藥典(USP) VI級塑料
提升良率與永續性──液壓與永續性產品設計,減少能源、二氧化碳與廢化學品排放
最大化運轉時間並降低維護成本──絕佳的機械結構設計、模組化前裝式密封件,使泵浦易於維護保養
減少資本支出──可作為循環清洗系統的回水泵,易可泵送產品,多功能選擇
相較業界競品,運轉時安靜可靠,可營造令產線人員更為舒適的工作環境
作為LKH泵產品家族一員,LKH Prime自吸式泵浦整合氣動螺桿設計、最佳化葉輪和外殼幾何設計,可更安靜可靠地運作,且提升能效、減少碳足跡。氣動螺桿的無焊縫實心桿設計,表面光滑,可符合嚴格的衛生標準要求。自吸式泵浦的機械密封設計,可確保無濾出物,適用於空氣/氣體與液體混合物的循環清洗系統回水應用。密封壽命長、極低汙染風險、卓越的品質與性能,讓LKH Prime自吸式泵浦成為產業客戶增進營運效能與產量的最佳幫手。
Meets global standards
Quiet in operation, Alfa Laval LKH Prime is engineered to meet the most stringent standards and hygienic requirements.
Easy to maintain
The self-priming centrifugal pump is easy and cost effective to service and maintain. By sharing common parts with other Alfa Laval LKH range pumps, Alfa Laval LKH Prime offers low cost of ownership and increased uptime, backed up by the security that comes from Alfa Laval's global service network.
A trusted supplier
Alfa Laval is a leading global provider of equipment with a history of excellence dating back to 1883, and one of the world's largest hygienic pump suppliers. The Alfa Laval LKH Prime self-priming pump adds to a long list of high performance equipment that minimizes energy consumption.
Alfa Laval LKH Prime UltraPure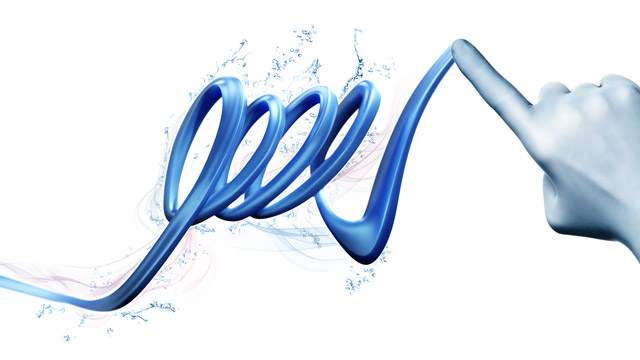 Premium goes Prime - Setting a new standard in self-priming pump technology.
Alfa Laval LKH Prime UltraPure
Construction
Alfa Laval LKH Prime is a self-priming centrifugal pump based on air-screw technology. It offers excellent operational efficiency, reducing energy consumption. The pump achieves capacities of up to 110 m3/hr and pressures of up to 115 m head.
The self-priming pump shares many common components with the Alfa Laval LKH pump range including the impeller, which can be trimmed to optimize pump performance according to its application. Dedicated components include the airscrew, casing, re-circulation pipe and cover.
Operating principle
On applications where the pumped media contains a mixture of air and liquid in the suction line, air-screw rotation causes the formation of a continuous liquid ring within the canister.
Due to the eccentric position of the canister relative to the air-screw, an air chamber forms between the liquid ring and the air-screw, as shown, which separates into air pockets between the air-screw vanes.
The continuous rotation of the air-screw forces air pockets through the canister into the suction stage of the impeller which are then pumped out via the discharge.
Liquid is returned from the discharge via the re-circulation pipe into the canister to ensure the liquid ring is maintained at all times.
When there is no air present, the canister and recirculation loop have no function and are fully filled with liquid. The liquid passes through the canister into the suction stage of the impeller, allowing the pump to act as a traditional centrifugal pump.
Self-priming pump configuration options
Impeller with reduced diameter
Motor with increased safety/flame proof motor
Double mechanical shaft seal
Product wetted surface finish Ra ≤ 0.8 µm
Product wetted elastomers in EPDM, nitrile (NBR) or fluorinated rubber (FPM)
Silicon carbide rotating seal ring
½" tri-clamp drain connections (two connections)
Alfa Laval LKH Prime pumps – change single shaft seal
Alfa Laval LKH Prime pumps – double mechanical shaft seal
Get more out of your pump. Go LKH Prime
Take your operations to the next level with the Alfa Laval LKH Prime self-priming pump for hygienic applications. Download the Premium goes Prime brochure.
Ten top tips - Centrifugal pumps
Here are some tips and service videos to show how you keep your Alfa Laval LKH centrifugal pumps in tip top condition
You might also be interested in...
LKH
Designed to meet the hygienic requirements of the dairy, food and beverage and personal care industries, LKH centrifugal pumps increase process productivity while providing high efficiency and gentle product handling.
SRU
With its smooth, low-shear pumping action, the SRU is Alfa Laval's core rotary lobe pump for the gentle handling of sensitive process fluids within the dairy, food and beverage, biotechnology and pharmaceutical industries.
Unique SSV
Alfa Laval Unique Single Seat Valves (SSVs) are robust, reliable and versatile pneumatic single seat valves designed for uninterrupted production in a broad range of hygiene-critical applications.
CAD 入口網站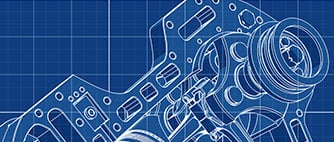 以中性或原生 CAD 文件格式下載產品型號。 也可以下載 3D PDF 文件。
動畫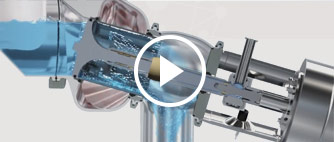 造訪動畫網站,查看產品內部以查看並瞭解其工作原理。
Spare parts catalogue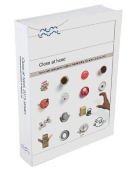 Latest spare parts online version

Ten top tips: Alfa Laval LKH pump range