From large-scale producers of the most popular olive oil brands to batch production of artisanal extra virgins – and everything in between – Alfa Laval is at your side. Our products and consolidated process solutions help mills of all sizes to grow and differentiate their product offering in a competitive market. With our leading industry expertise, we work with you to solve complex challenges and meet the ever-changing tastes of your demanding consumers.
Expertise and technology for virtually any olive oil need
Match the passion you put into every batch of your olive oil with solutions designed to meet the needs of master millers. From individual components and process modules to complete turnkey projects, Alfa Laval's portfolio is engineered to help you optimize your production while simultaneously minimizing both your costs and your environmental impact. As our partner, you also gain access to a wealth of unique knowledge we have gained working with olive oil mills around the world. It's how we ensure you achieve the highest excellence in both product quality and profitability.
Taking master millers even further
Configuration and control flexibility that enables you to get the highest possible yield out of your production
Solutions tailored to the needs of your mill from experienced professionals who understand your business
Improved sustainability with up to 30% lower water consumption and up to 20% reductions in both energy and waste
A broad and flexible portfolio of processing solutions, with expert support to help you find the right technology for your production
Industry-leading innovation that gives you continuous access to the latest technological solutions
Batch production
Producers operating on a limited scale and focused on artisan-quality oils can encounter large variations in the type, volume and quality of their locally sourced olives. Alfa Laval offers a wide range of equipment designed specifically to meet these challenges in batch and small-scale production.
Medium-scale production
Medium-scale producers represent a growing sector of today's olive oil industry. Alfa Laval can support mills of this size with technology that provides all of the latest, most advanced innovations to meticulously control the process and produce the finest quality oils.
Industrial-scale production
Producing large quantities of olive oil means maintaining reliable, highly efficient continuous production with high yield and consistent product quality. Alfa Laval can help you meet these challenges while simultaneously shrinking your environmental impact and operating costs.
Improving your everyday processes
Master millers know that every part of their processing – from olive reception to storage of the oil – can always be improved. Optimizing your yield, improving phenols and aromatic components, or minimizing your water and energy consumption can significantly boost your bottom line over time. Take advantage of our innovative solutions and years of industry experience to avoid common issues and improve each process step in the extraction process.
Crusher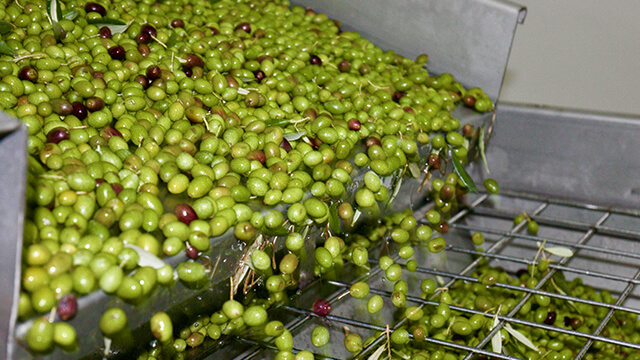 Find out how to minimize paste warm-up to differentiate your product and ensure the maximum yield.
Products:
Paste preparation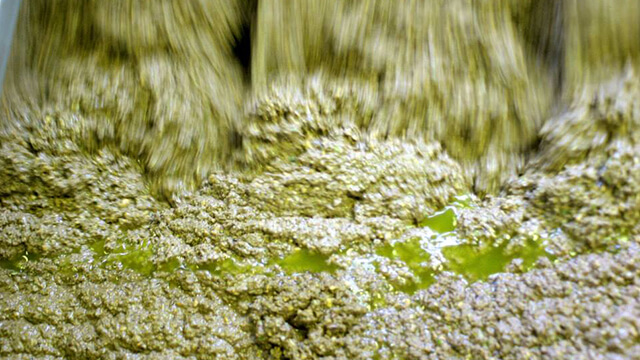 Conditioning the paste temperature reduces oxygen pickup, shortens processing times and optimizes mechanical action.
Products:
Extraction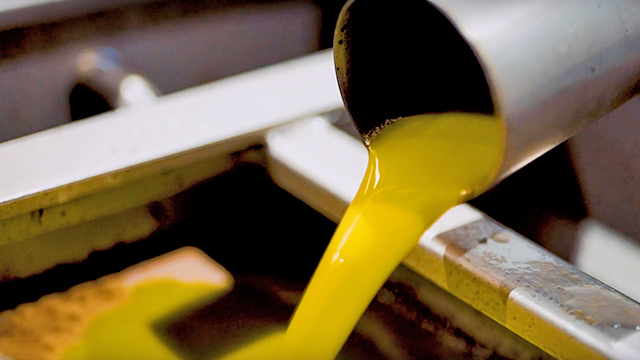 With today's innovations you can increase yield while minimizing oil warm-up as well as your consumption of water and power.
Products:
Separation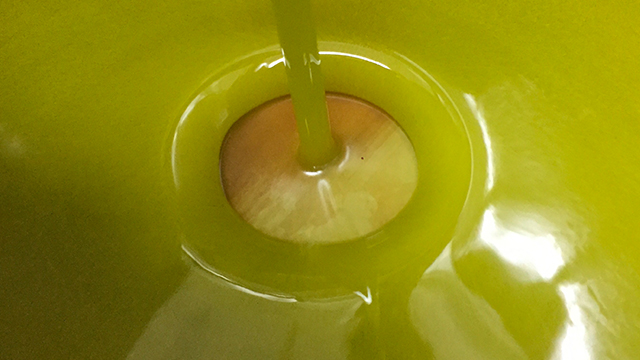 Optimize your cleaning processes and keep warm-up low while further reducing energy and water usage.
Products:
Process line
Learn more about how our expertise and proposed solutions can bring big advantages to your entire process line.
Support you can count on – no matter where you are
When you partner with Alfa Laval, the equipment is just the beginning. With a truly global service network, we can be there at your side no matter where your mill is located. We are here for you throughout the entire lifecycle of your equipment, with support for installation and start-up, ongoing routine maintenance and monitoring, and even suggestions for continuous process improvements.
Contact us
Want to find out how we can support your goals of achieving olive oil excellence with higher yields and bigger profits? Get in touch today, and one of our industry experts will follow up!